It has been a pleasure collaborating with
renowned photographers from all over the
world in the past 25 years. We are very grateful
for their hard work and cannot wait to
collaborate with them again in the future. This
compilation is a tribute from us to them.
MARK LAW/GLEN LUCHFORD/YELENA
YEMCHUK/ETHAN JAMES GREEN/MICHAL
PUDELKA/ESTEVEZ & BELLOSO/Jesse
Laitinene/ANA LARRUY/NHU XUAN
HUA/JULIETTE CASSIDY/ CARLOTTA
MANAIGO/SHAWN PAUL/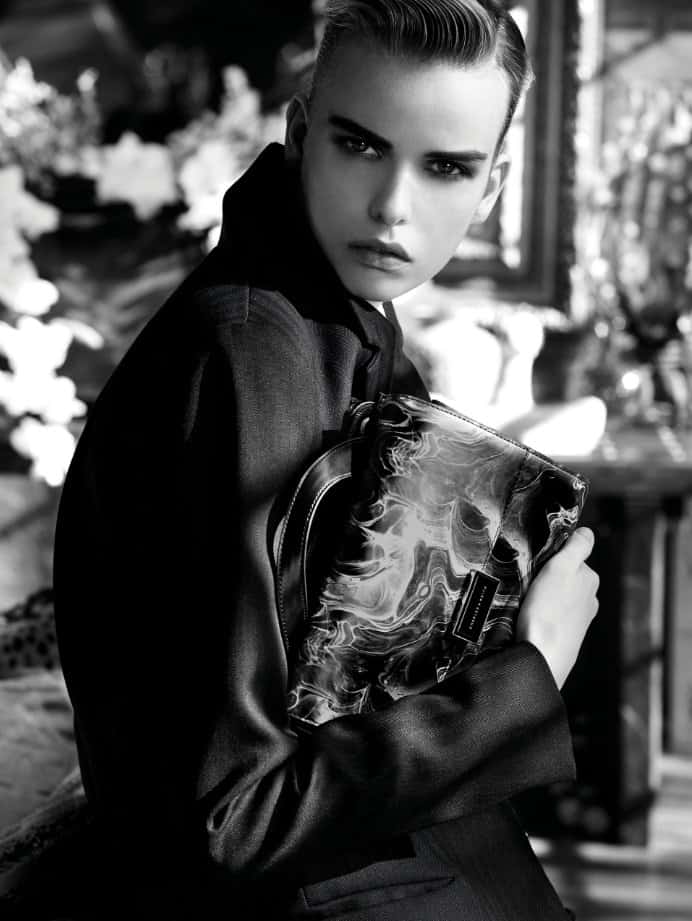 Marble stones are the building blocks of many
majestic monuments, such as ancient Greek
temples and the impressive domes of the Taj
Mahal. We celebrate their beauty and nobility
in this series.
The line between casual and formal wear are increasingly
blurring. Leisure wear, such as jeans and sneakers, are now
widely embraced for all occasions, even in some professional
settings. And the line will continue to blur as we place greater
emphasis on comfort and convenience, while striking a
balance with style. It has cultivated a more relaxed attitude to
dressing, which makes fashion more fun and inclusive.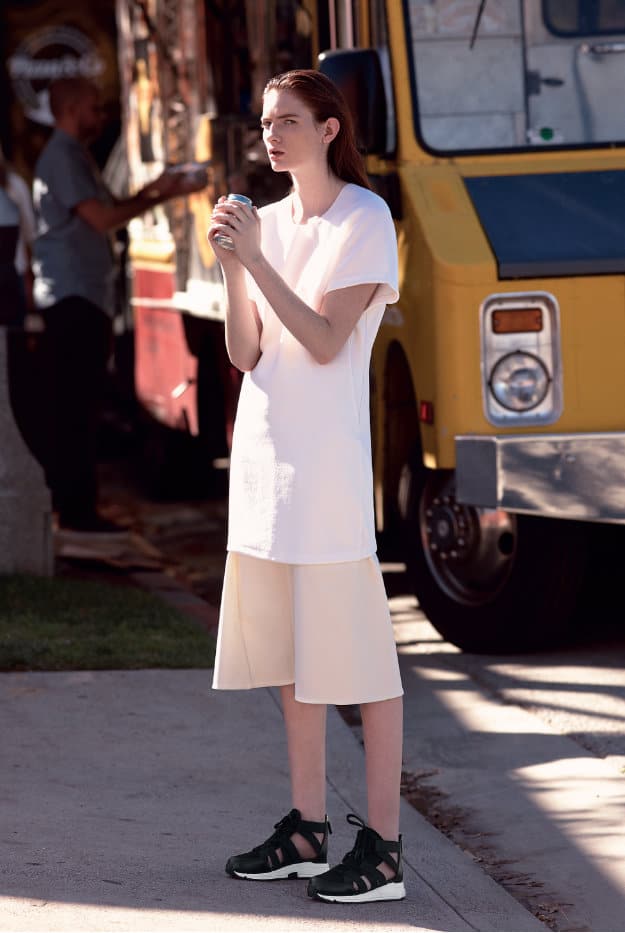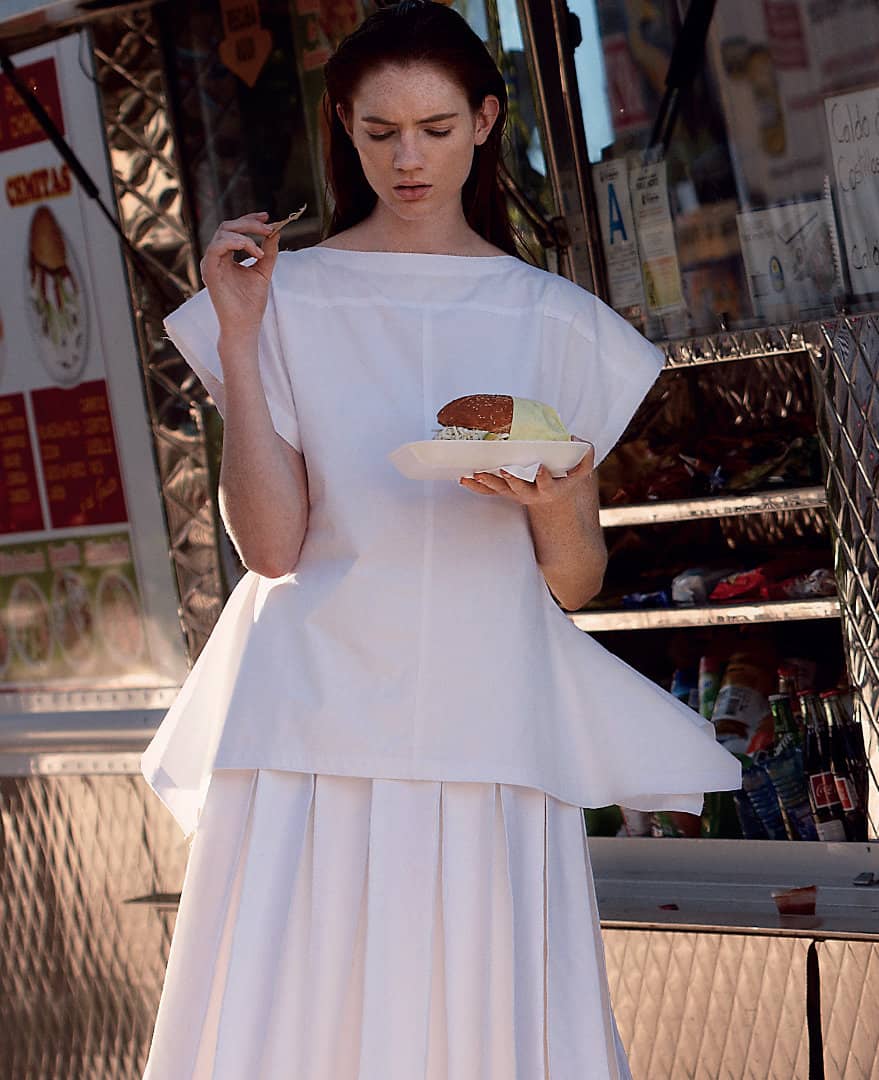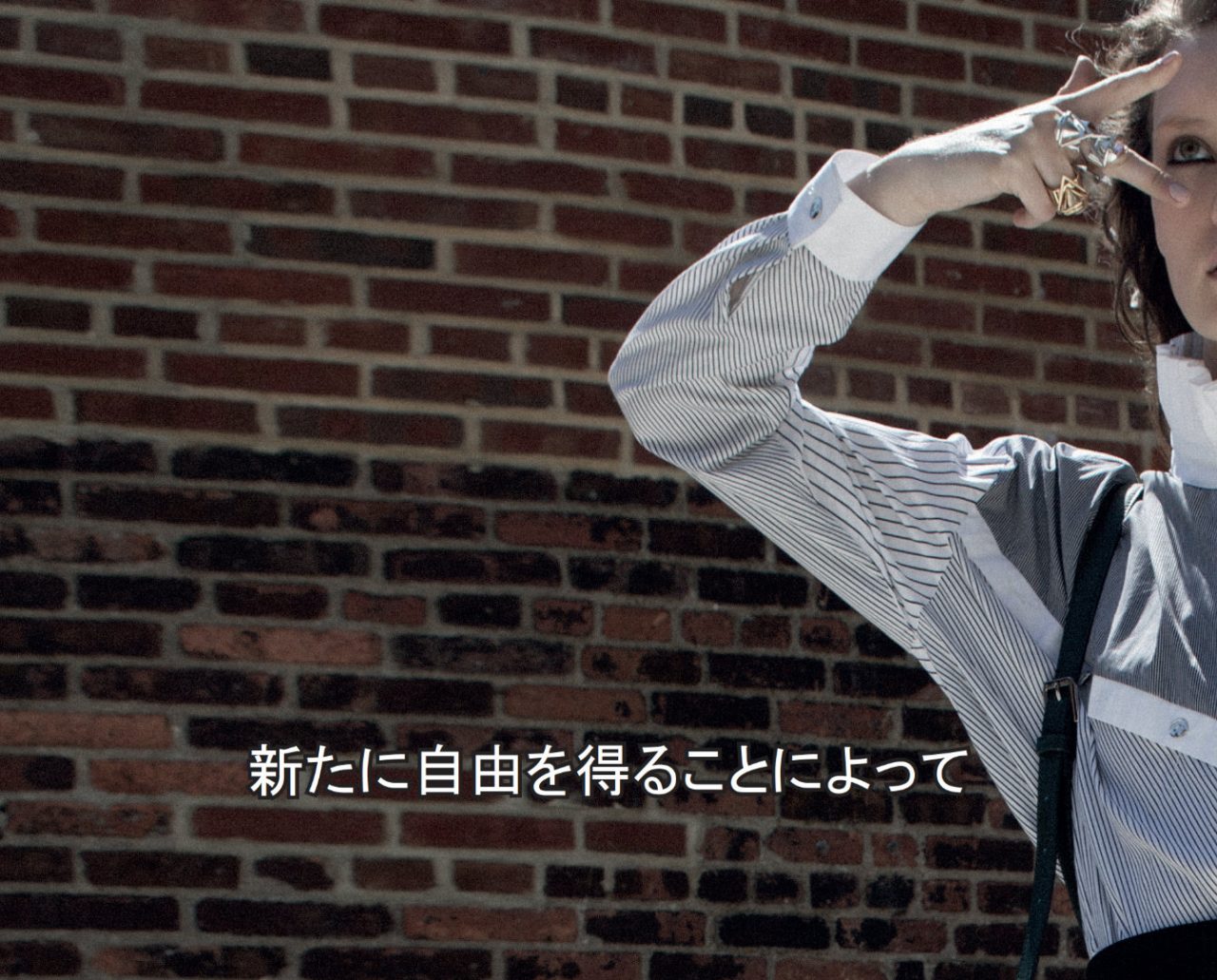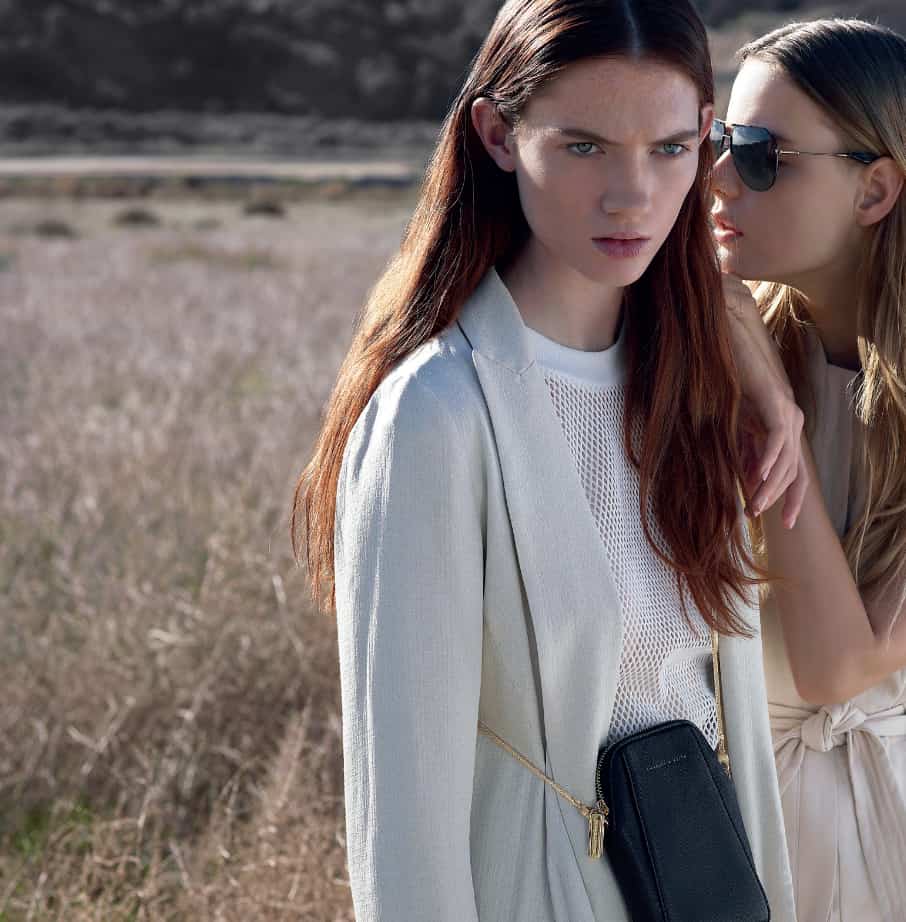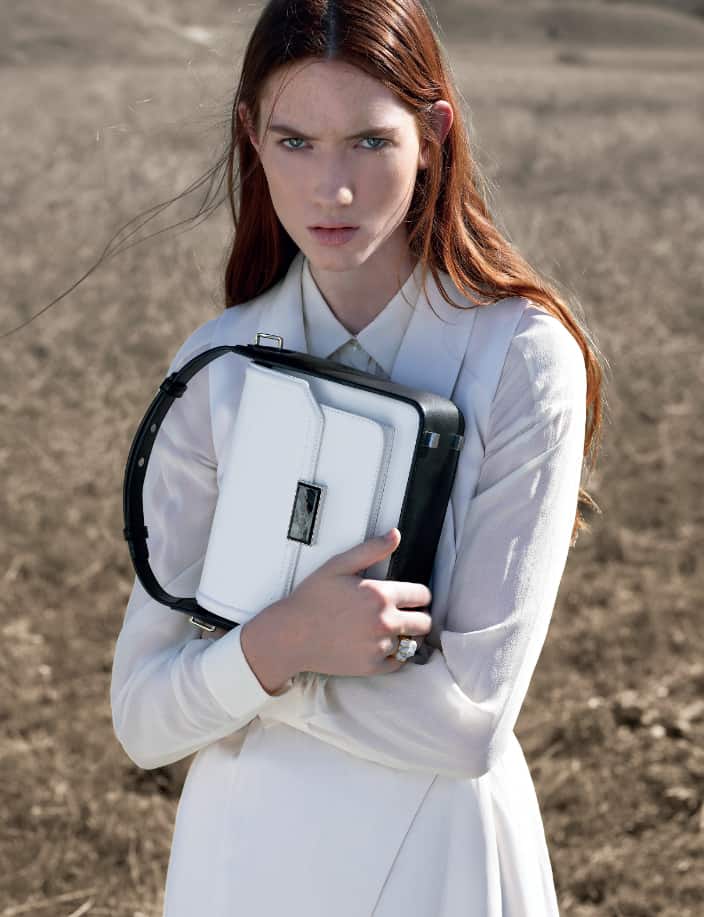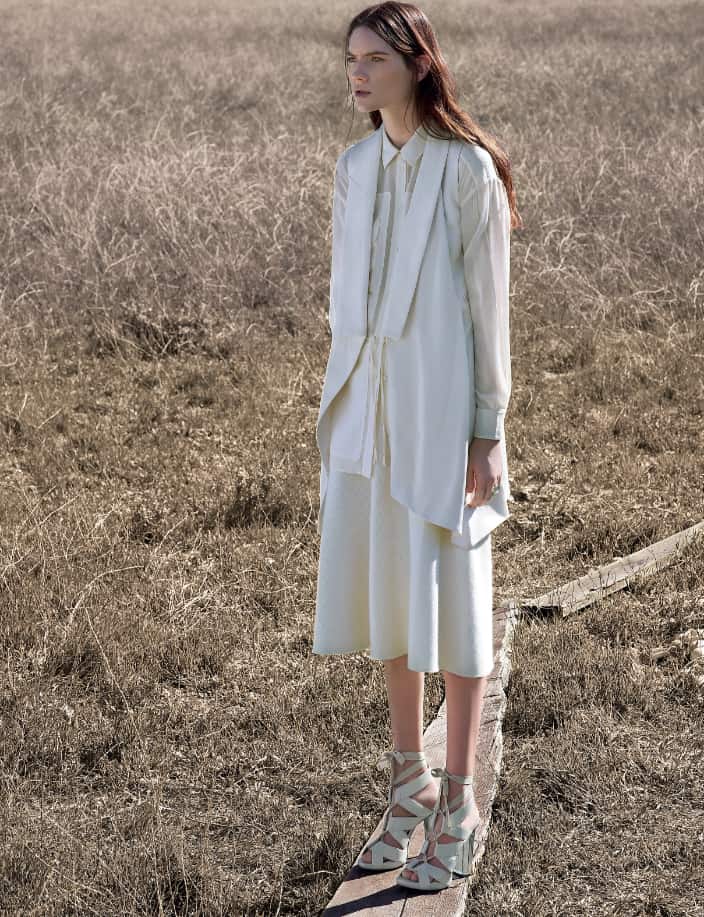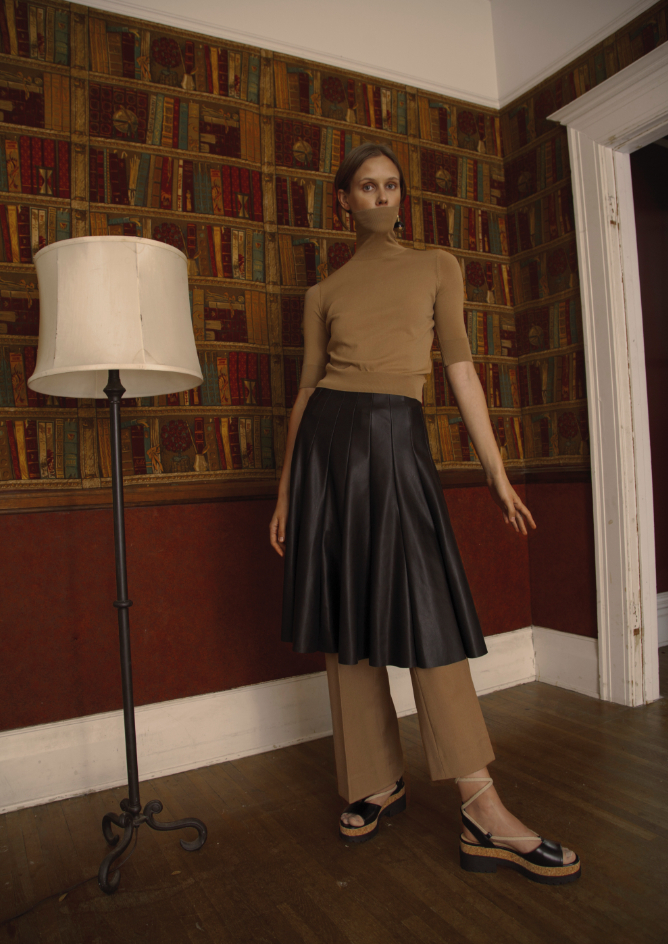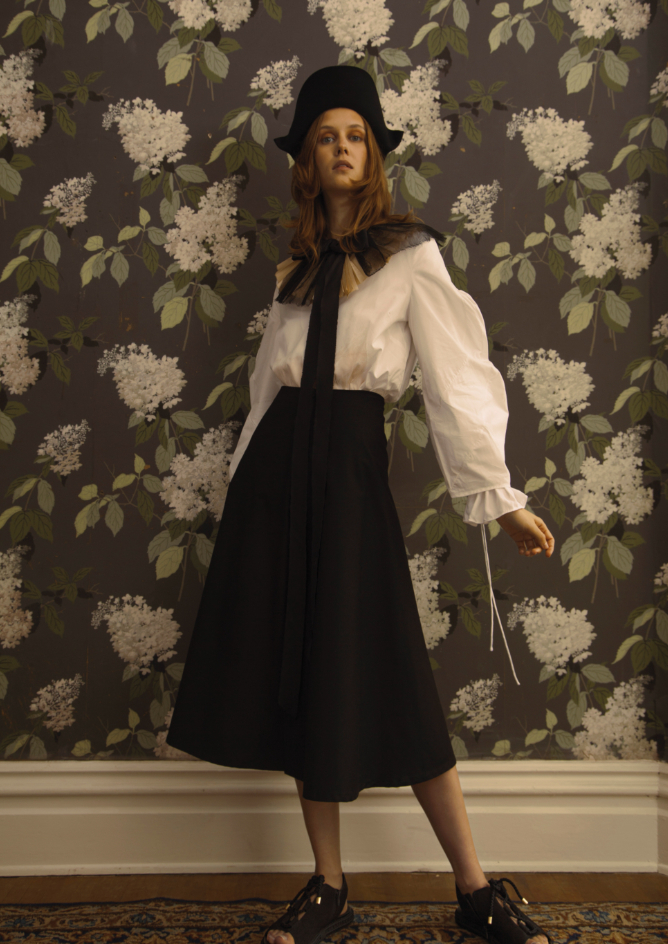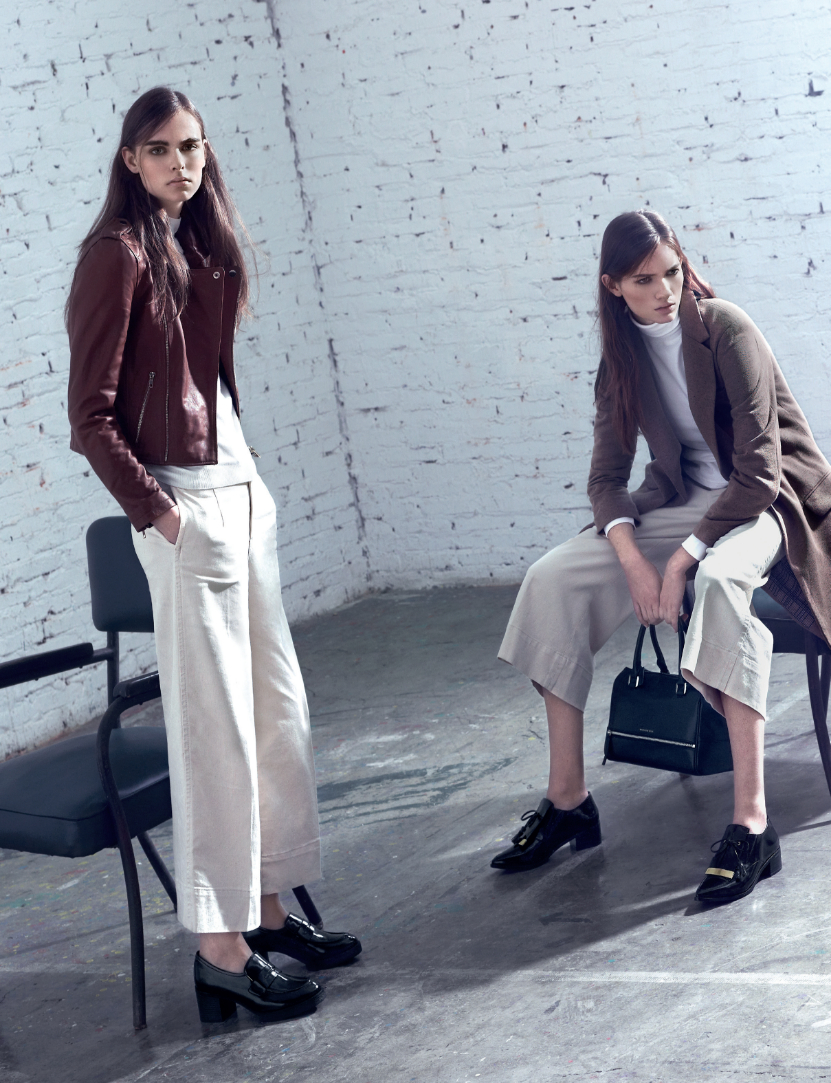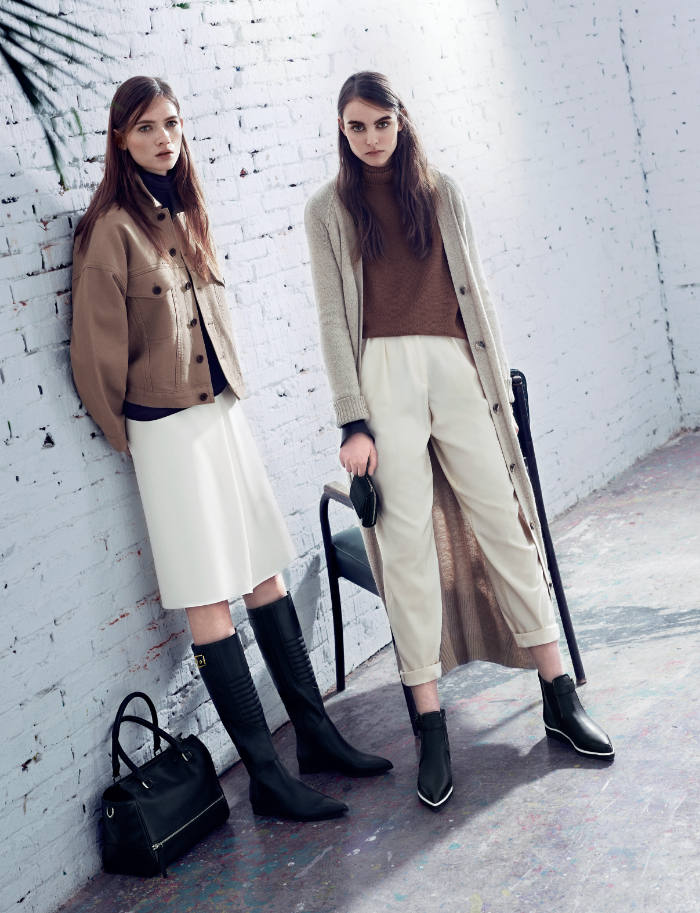 The need to belong, or to feel a sense of belonging, is intimately
woven into the most primitive parts of our human nature. But as
much as we crave acceptance, recognition, and love, there are those
who tread their own paths, who go their own ways, and who
are themselves only when they are truly by themselves. For them,
navigating our complicated world of relationships and connections
must seem like a never-ending journey, one that can be frustrating
and yet—like some of our favourite French New Wave films—
surprisingly revelatory. Unable to understand, we can only observe;
unable to tell, we can only show.


Our Fall Winter 2017 campaign was captured in a beautiful classic theatre.
Its imposing interior was the perfect backdrop for showcasing our
elegant and sophisticated collection. Featuring fun, colourful, and eye-catching props,
the campaign exuded a playful and light-hearted mood. Whether you
perceive the models as rebels who broke into an abandoned theatre or
glamorous actors rehearsing their parts, the ambiguity will draw your
attention by maintaining an air of mystery.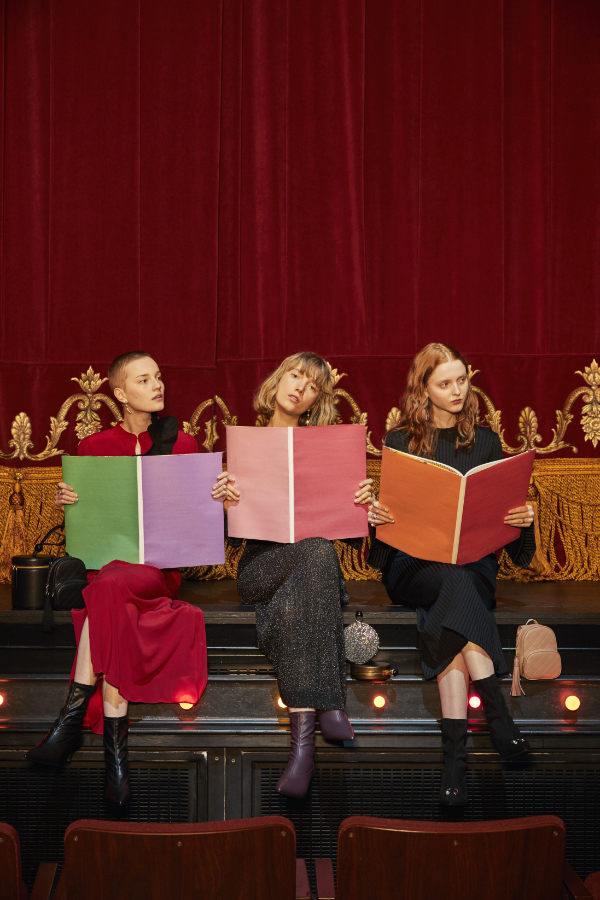 "I never had any friends later on like the ones I had when I was 12… It
happens sometimes. Friends come in and out of our lives like busboys in
a restaurant." – Stand By Me, 1986
Every now and then, we come across certain sights, smells, and sounds that leave us
indulging in emotions that we have not felt in a long time. They are often simple triggers, like
a love song, a whiff of perfume, or an old photograph. It is amazing how our minds store and
process these memories and experiences, allowing us to relive treasured moments in
our heads anytime and anywhere. Take a trip down memory lane with this retro series.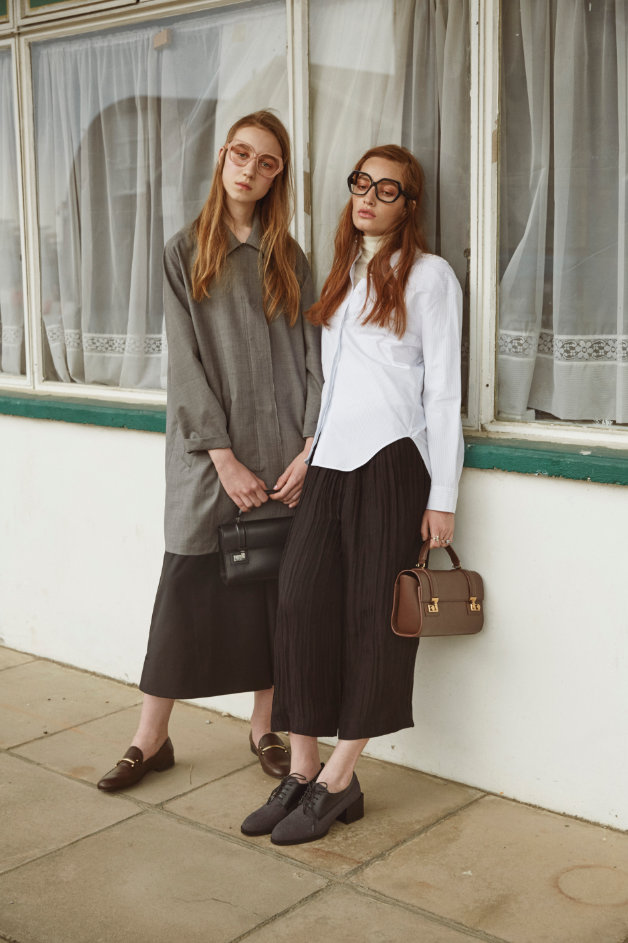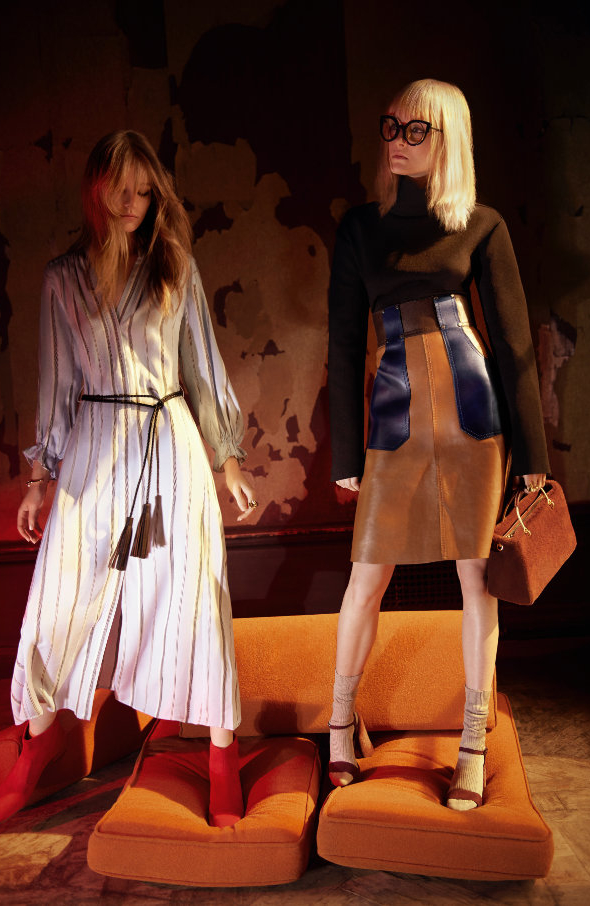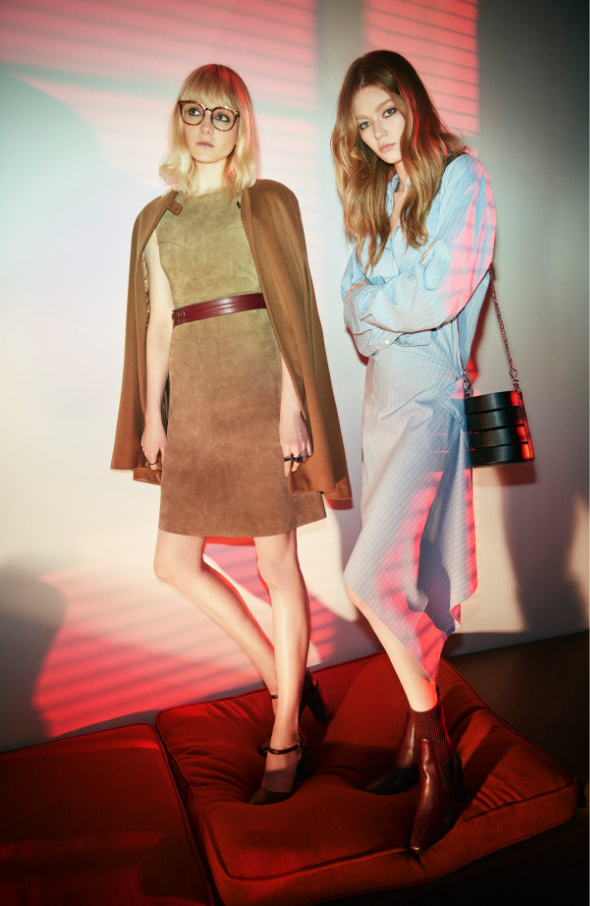 Our Fall Winter 2016 campaign starred international models Hollie-May Saker and Maja Salamon and was captured by world-famous British fashion photographer Glen Luchford. He brought an artful touch to the campaign with stylishly shot images that exude a cinematic quality. Inspired by past fashion, the collection featured vintage details such as eye-catching tassels and elegant horsebit embellishments. We also introduced a new line of earrings to our jewellery collection that season, offering more options to our shoppers.
Art and fashion are intrinsically linked.
Both are mediums of self-expression,
which allow us to be as freely creative
as we would like to be. Our Spring Summer
2017 campaign celebrated this unique,
symbiotic relationship. Against the
backdrop of a messy but beautiful art
studio, the collection's modern and
minimalist designs stood out, creating a
striking visual contrast.
NOT ALL
THOSE WHO
WANDER
ARE LOST.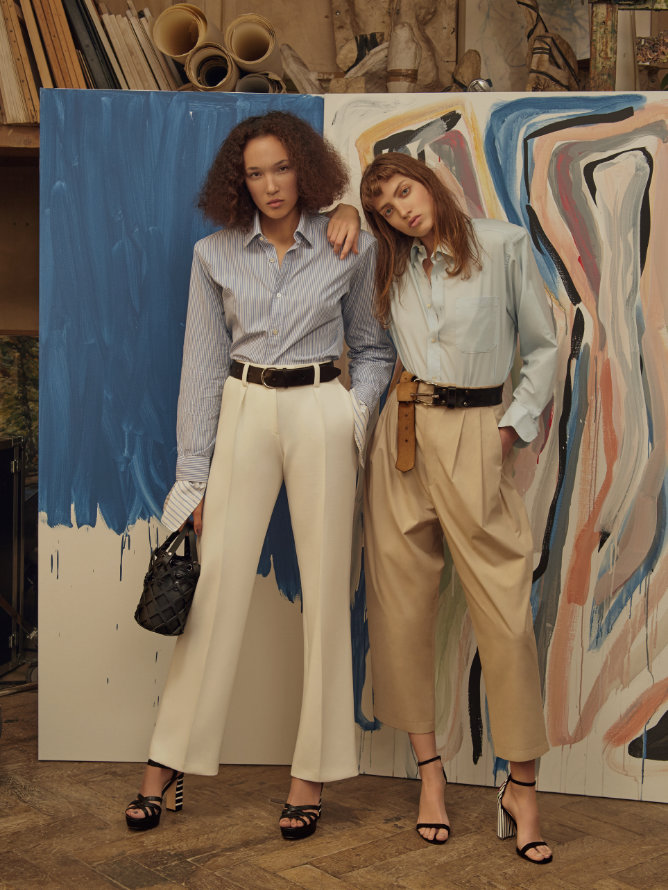 SHOT BY ESTEVES & BELLOSO
(2017)
Shot by Barcelonian fashion photographer Martina
Matencio against the backdrop of wide prairies
and terra-cotta rocks, this earthy editorial features
softly structured ensembles that blend pleasingly
with the dusty, ecru surrounding landscape. The
harmonious colour scheme symbolises the bliss
of re turning to the great outdoors.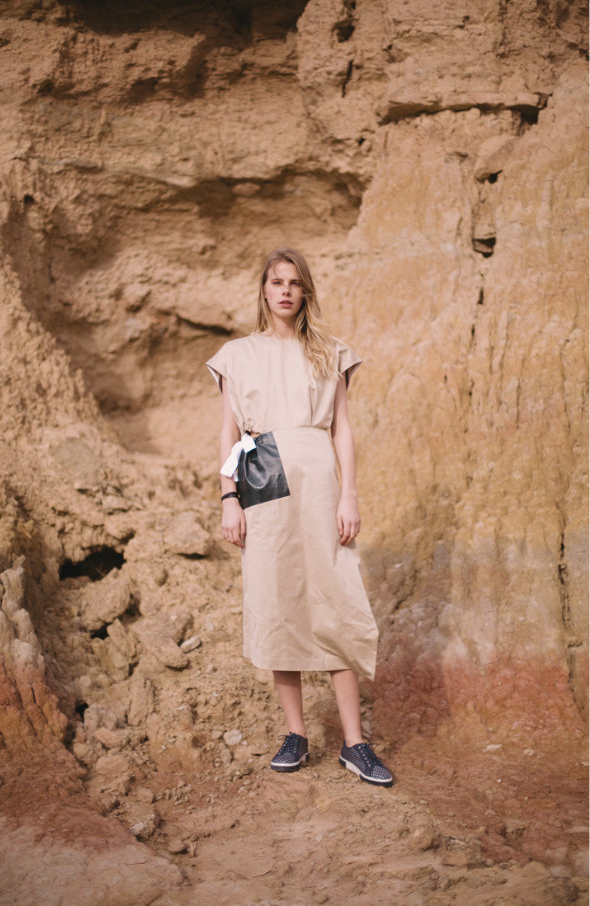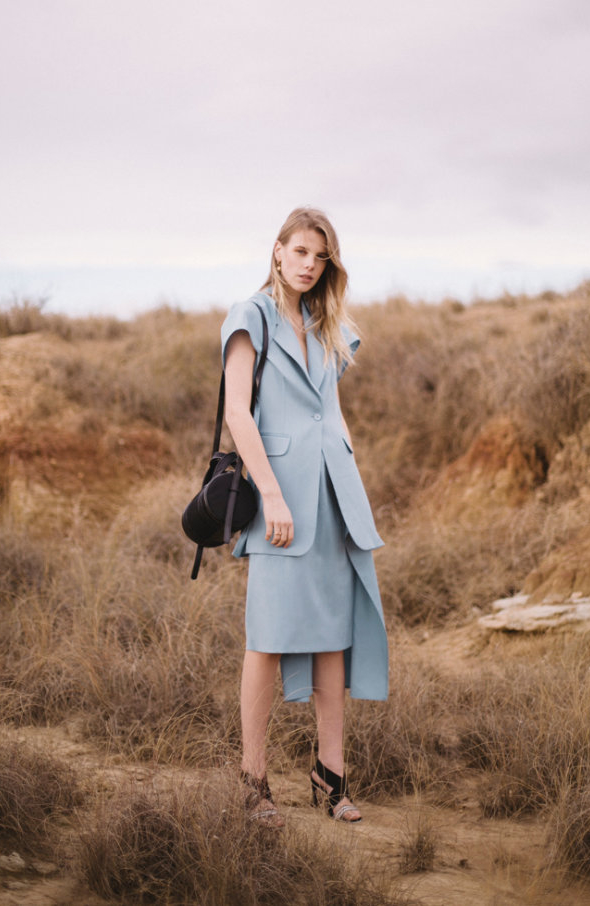 The season of summer is often associated with fun and
adventures. To capture the light-hearted nature of these cherished
moments, a vacant rooftop carpark becomes the temporary
playground of a young and chic urbanite.
She navigates the open space in shoes and bags that are quirky
and modern, yet also give a nostalgic nod to eras past.
Noteworthy elements featured in this city-inspired collection
include low tapered heels that make a quiet statement and fringe
details that hint at a carefree bohemian spirit.